Teacher Appreciation -Thank you teachers!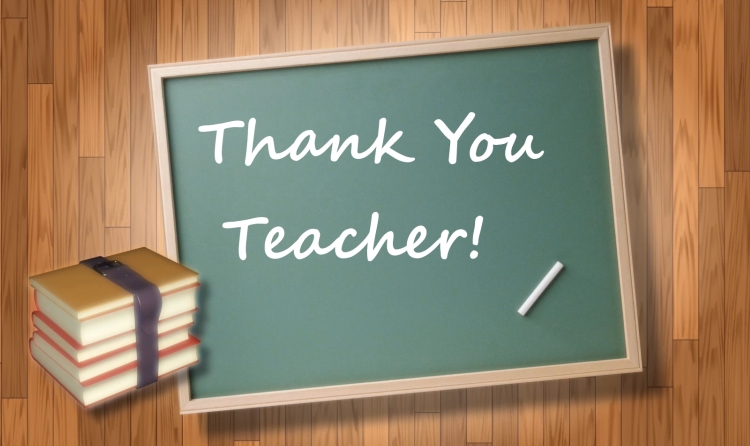 I am so very grateful to the many teachers I've had. I am grateful for their patience and willingness to work with me when I couldn't quite understand something and I am grateful for their guidance and mentoring, even when they were sure that I wasn't paying attention.
Teachers are intelligent people who could have chosen a more lucrative path, but have made sacrifices for the benefit of others. They have taken a higher road, forgoing rewards of wealth for rewards of inner meaning and purpose. They work for and earn greater fulfillment, in opposition to the trends of the world. Thank you, teacher, for making that "sacrifice". Thank you for being available to help others grow and learn.
We often hear about how teachers are underpaid and underappreciated. We hear how they are faced with spending much of their time doing 'crowd control' or 'group management' instead of sharing knowledge and educating. We hear of how they must change teaching styles to fit confusing new curriculum. We don't hear as much about the extra hours of grading and preparation they do, or the money they spend out-of-pocket to give their students what they feel is needed. We don't hear enough about how much teachers do to nurture and instruct our children.
Nobody will say that teaching is glamorous. Most teachers make the choice to teach because they desire to help others – not for accolades. And while they probably won't end up rich or famous, we shouldn't hesitate to shower them with praise and gratitude. Thank you teachers, so very much!