Multiplication Practice Worksheets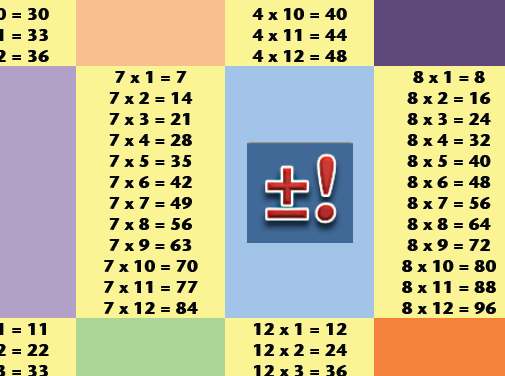 A collection of math practice sheets – these are the Multiplication Sheets! Basic multiplication facts practice and study references, free printable downloads – with practice for various levels.
The better you can do your multiplication, the "funner" math can be. Learn the basic multiplication facts by practice, practice, practice. And then when you get done, practice some more… and since you are going to practice so much, remember to make it fun.
Multiplication Worksheets
Multiplication Facts (1s through 12s)
Print a Multiplication Facts Study Sheet
6s, 7s, 8s, 9s, and 12s (50 problems per sheet)
Multiplication Practice Sheet 1
Multiplication Practice Sheet 2
Monster Multiplication Sheets
The MONSTER!! (12×12 grid – 144 problems – all mixed up)
The 'not-so-scary' MONSTER!! (9×9 grid – 81 problems – in order, 1s-9s)
Practice math to make it easier and more fun. The time spent practicing math is never wasted time, it is always worthwhile!
Don't miss our other math worksheets for other math concepts Great math worksheets! Free!